Patrick Mullen
P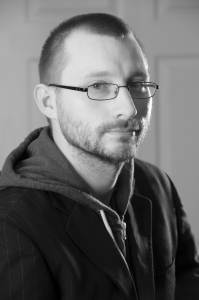 atrick Mullen has been actively working in the Washington DC theater scene for over a decade. Most recently he has worked with the National Park Service as the Production Coordinator for the Carter Barron Amphitheater. His extensive production design and technical experience includes work for The Greenbelt Arts Center, The Rude Mechanicals, Chronicles of Truth Productions, The Prince Georges Publick Playhouse, The George Mason Patriot Center, and Hargrove Inc.
In addition Patrick's performance experience includes a background in stage combat, physical theater and improv. He is an avid martial artist, practicing Tang-Soo-Do and Japanese Jujitsu, as well as dabbling in various other martial arts as well.
He couples this practical experience with his studies of English and History at the University of Maryland, bringing a comprehensive approach to theater.

Katie Wanschura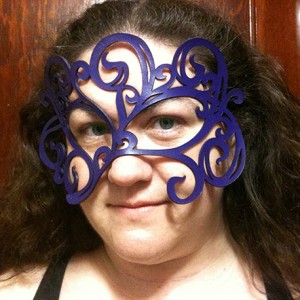 Katie Wanschura is a local theater artist who has been performing in the area for more than 16 years. She has worked with a wide variety of companies, including Shakespeare in the Parque, Adventure Theater, Bargain Basement Game Show, Gallaudet University, Elden Street Players, and The Rude Mechanicals. Outside of the area, she has performed with Theater at Lime Kiln, For a Good Time Theater, and Snow Camp Outdoor Drama.
Some of her favorite non-OTQ roles include: Woman, Veronica's Room, Rude Mechanicals; Cordelia, Falsettos, Elden Street Players; Hostess, Bargain Basement Game Show, Capital Fringe Festival 2008 & 2009; Edmund, King Lear, MixRun Productions, Capital Fringe Festival 2011; Annelle, Steel Magnolias, St. Mark's Players; Benedick, Much Ado About Nothing, Rude Mechanicals, Capital Fringe Festival 2007; Bertha Morris, Sword of Peace, Snow Camp Outdoor Drama; and Proteus, Two Gentlemen of Verona, Rude Mechanicals, Capital Fringe Festival 2010.
On the production side, Katie has worked as lighting designer, sound coordinator, stage manager, box office manager, house manager, group sales manager, and, most frequently, costume designer/stitcher/first hand/if-you-sew-it-then-they-will-not-be-naked person.
Since its inception, Katie has been involved with the following OTQ productions as:
Temperance, Violent Delights: A Shakespearean Brawl-esque Sideshow, 2013
Joan Todd, J. Pemberton, Helene u/s, 84 Charing Cross Road, 2014
Gertrude, Hamlet: Believe None of Us, 2014
Adelaide Booker, A Christmas Cactus, 2015
Director & Sound Designer, Creation of the World and Other Business, 2014; and Timon 2016
Costumes, All Shows through Timon 2016
Outside of her theatrical productions, Katie can be found singing madrigals with the Renaissance Revelers at the Maryland Renaissance Festival and other venues, running the learning management system at a local university, or walking her and her partner's rescue beagle, Apollo.
Katie has a Bachelor of Arts in Drama (and Astronomy, actually) from the University of Virginia, a Master of Arts in Arts Management from American University, and a graduate certificate in Instructional Systems Development from the University of Maryland Baltimore County. She is looking forward to putting her Masters to good use behind the OTQ scenes.

Leanne Dinverno

Leanne Dinverno is a relative newcomer to the DC theatre scene, getting her start stage managing in 2008.  She has gotten progressively more immersed and now has acting, assistant directing, and producing under her belt as well.
Her favorite on-stage role thus far was portraying The Girl in Ira Levin's Veronica's Room in 2011, an ensemble which also featured co-founders Katie Wanschura and J. Peter Langsdorf.
A New Jersey native, Leanne moved to the area to attend the University of Maryland – College Park, graduating in 2007 with degrees in Criminology and Astronomy.  When she's not on or behind the stage, Leanne spends her time working as a government contractor, learning about space, & raising her son.
Leanne cannot wait for theatergoers to see all that OTQ has in store for them!

J. Peter Langsdorf

J. Peter Langsdorf is an author and sometime actor in the DC Metro Area who has somehow had the good fortune to work with excellent people and perform in excellent shows. Nobody's really sure how or why: he has no worthwhile credentials of note, no higher education, and a day job with no connection to theatre or the arts—but somehow he just keeps showing up, and keeps conning his way into productions. It's entirely possible, come to think of it, that he's just a middling con artist with a curiously particular interest in theatre.
When he isn't lying to cast and audience members, Peter writes fiction novels and short stories, typically of a modern paranormal bent, only one of which is currently published (shameless plug: Into That Good Night). He's lent his hand to writing for Off the Quill, but only because it limits stage time for renowned competitor W. Shakespeare. Curse his bones!
Peter is also a regular cast member at the Maryland Renaissance Festival (about 14 years, off and on), and an avid/insane living history reenactor (an activity that he has poured more time and resources into than he cares to admit aloud). Sometimes he pretends to be a student of HEMA fencing and still considers himself a wrestler, despite not having wrestled in a number of years. Judge him accordingly. Judge him also for his mild obsession with mythology, ancient history, and obscure world religions.
Why is this guy here again? Can somebody call security?
&nbsp