Welcome to the world of Off the Quill (OTQ)!
Off the Quill is a collaborative theatre troupe in the Washington, DC metro area with roots in Hyattsville, MD, Greenbelt, MD, and Alexandria, VA. OTQ is dedicated to the art of storytelling, through both text and non-verbal communication. Learn More about OTQ!
---
Upcoming Productions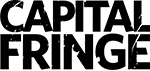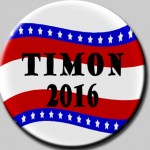 Timon 2016: Shakespeare's political allegory of flattery and false friends set in the shadow of Washington D.C. This production is presented as a part of the 2016 Capital Fringe Festival, a program of the Washington, DC non-profit Capital Fringe. Performances run July 9 – 23.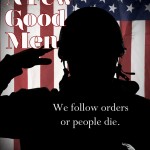 A Few Good Men by Aaron Sorkin: When do the ends no longer justify the means? This is just one of the questions raised in Academy-Award winner Aaron Sorkin's hit Broadway debut. A Few Good Men will be presented at the Greenbelt Arts Center from July 29 – August 13, 2016 (Fridays, Saturdays, one Sunday matinee).

Twelfth Night: Paris, 1920. In a world turned upside down by WWI, Paris became a beacon of light, a place where those from different backgrounds and socioeconomic classes could come together and indulge in the excesses of what would come to be known as "The Crazy Years." Still grieving from the losses of the war, France turned to American, and especially African American, culture in order to move forward. Some deeply resented this change, while many others zealously embraced it. This approach to Shakespeare's classic comedy asks the question: How, after life-altering events, can we sort out what we are from who we used to be? This show will run in the fall of 2016.
&nbsp