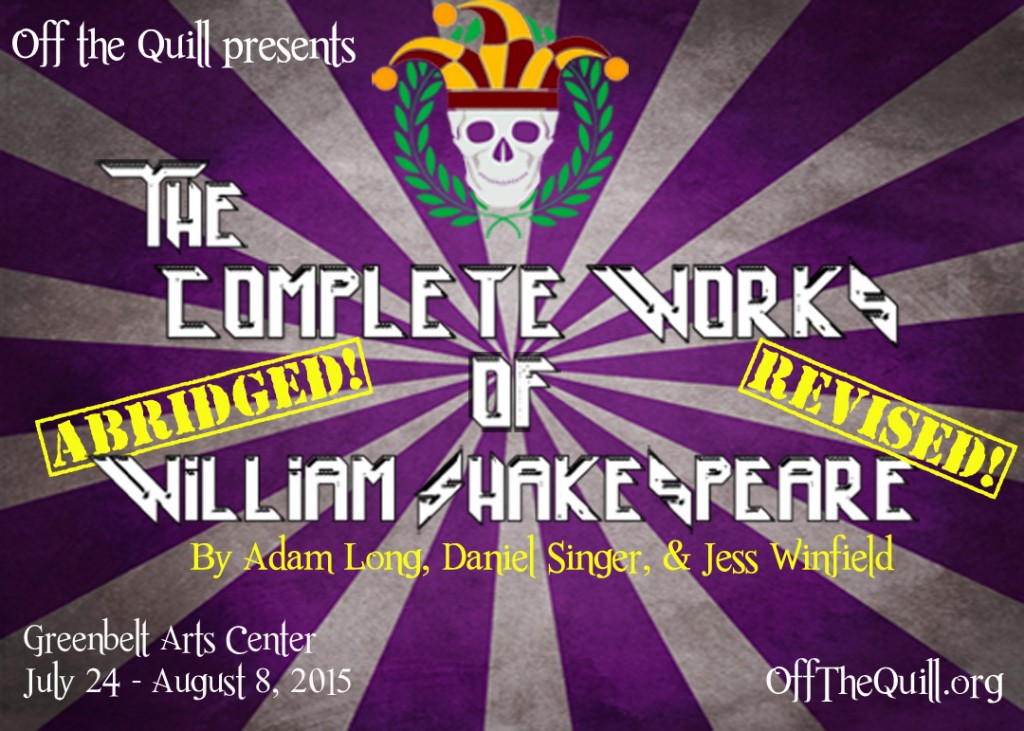 At the Greenbelt Arts Center!
July 24 – August 8, 2015
 Learn more about the Complete Works of William Shakespeare (abridged) [revised].
Welcome to the world of Off the Quill (OTQ)!
Off the Quill is a collaborative theatre troupe in the Washington, DC metro area with roots in Hyattsville, MD, Greenbelt, MD, and Alexandria, VA. OTQ is dedicated to the art of storytelling, through both text and non-verbal communication. Learn More about OTQ!
&nbsp